Meet our Management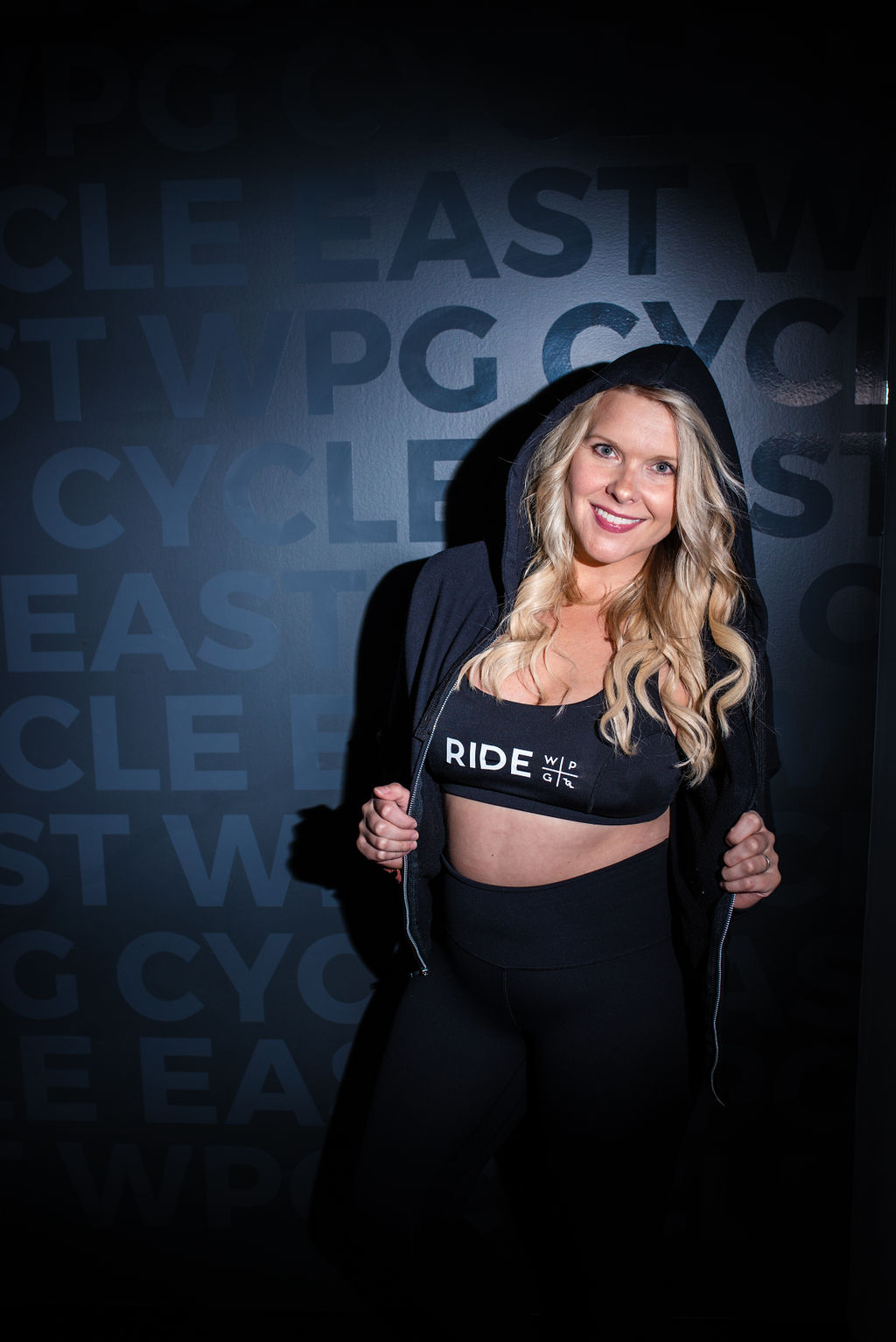 Christy
Why I ride:
To feel FREE! 
---
What I bring to the WPG Experience:
I coach with two things in mind to bring BIG ENERGY and to inspire others to be their best self no matter what walk of life you come from. Everyone belongs and you are right where you are supposed to be! Come let go of your day, let your goals and dreams be bigger than you imagined and let's discover them together because in that room we are ONE!  
---
What kind of music I play:
Music is a universal language! There will be something for everyone! 
Studio Owner - Ride + Strength + Yoga Coach
"Never do anything half a**ed! Always use your whole a**!!!"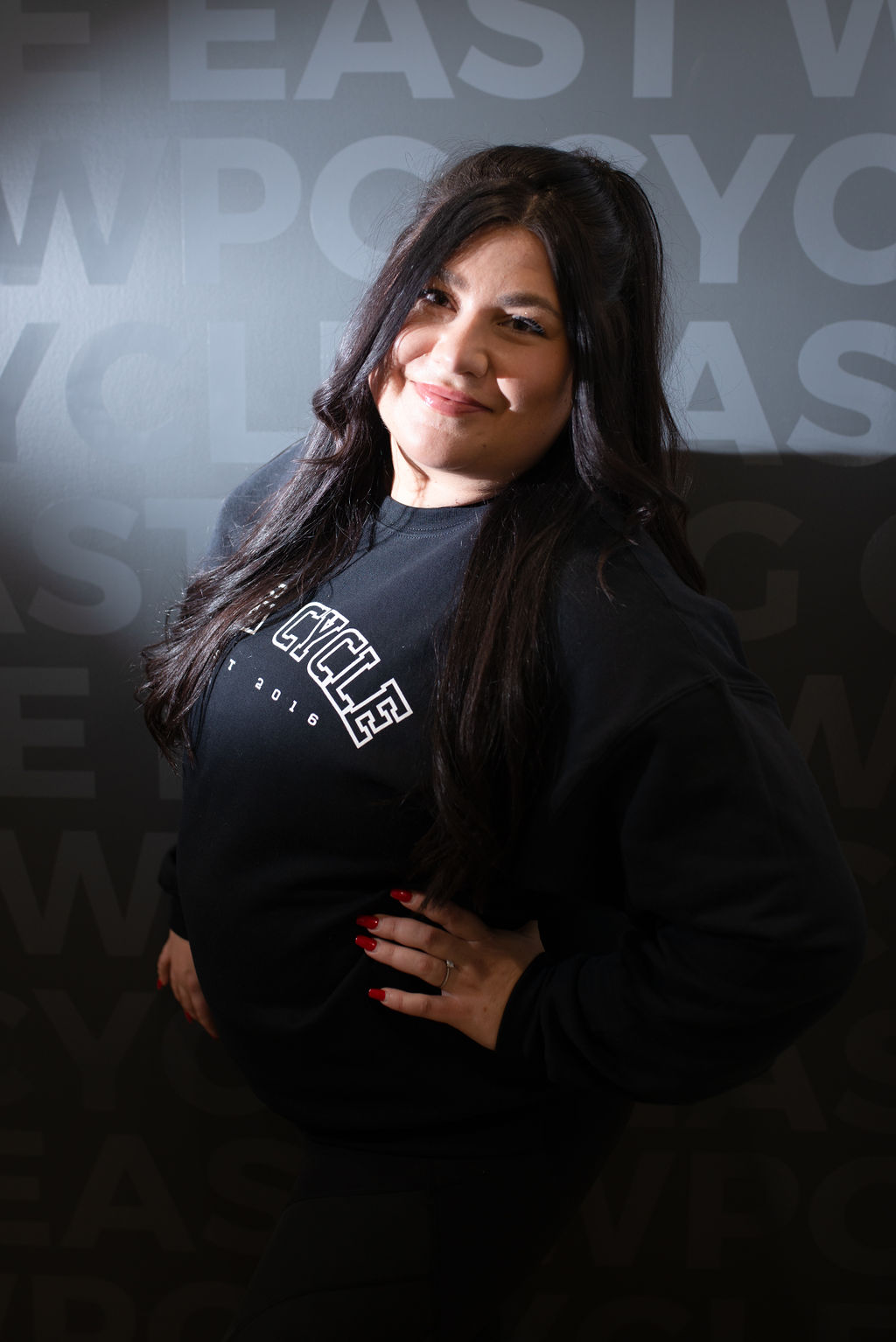 Kayla
Why I ride: I ride to keep my body and mind strong.  I love the community, I love riding, it's fun, it's quick and I always get a great workout. When I first tried started at WPG Cycle I instantly fell in love, with how it is a group setting but you are on your own ride. I have struggled finding a workout that I can stick with. WPG Cycle is a workout that I have stuck with and I leave classes feeling a sense of accomplishment and pride, and totally energized!
---
What I bring to the WPG Experience: I bring fun, smiles and people skills. I have 15 years of customer service experience so I have worked with all types of people. I am here to provide amazing service to members so they feel all the love. I want every member to leave with a smile on their face. The WPG Cycle experience is a group effort and I think teamwork is very important. Teamwork makes the dreamwork! I feel this with WPG Cycle, this community feels like family.
Studio Manager
"At the end of the day, week or year…it's YOU versus YOU!"
---
Meet our Coaches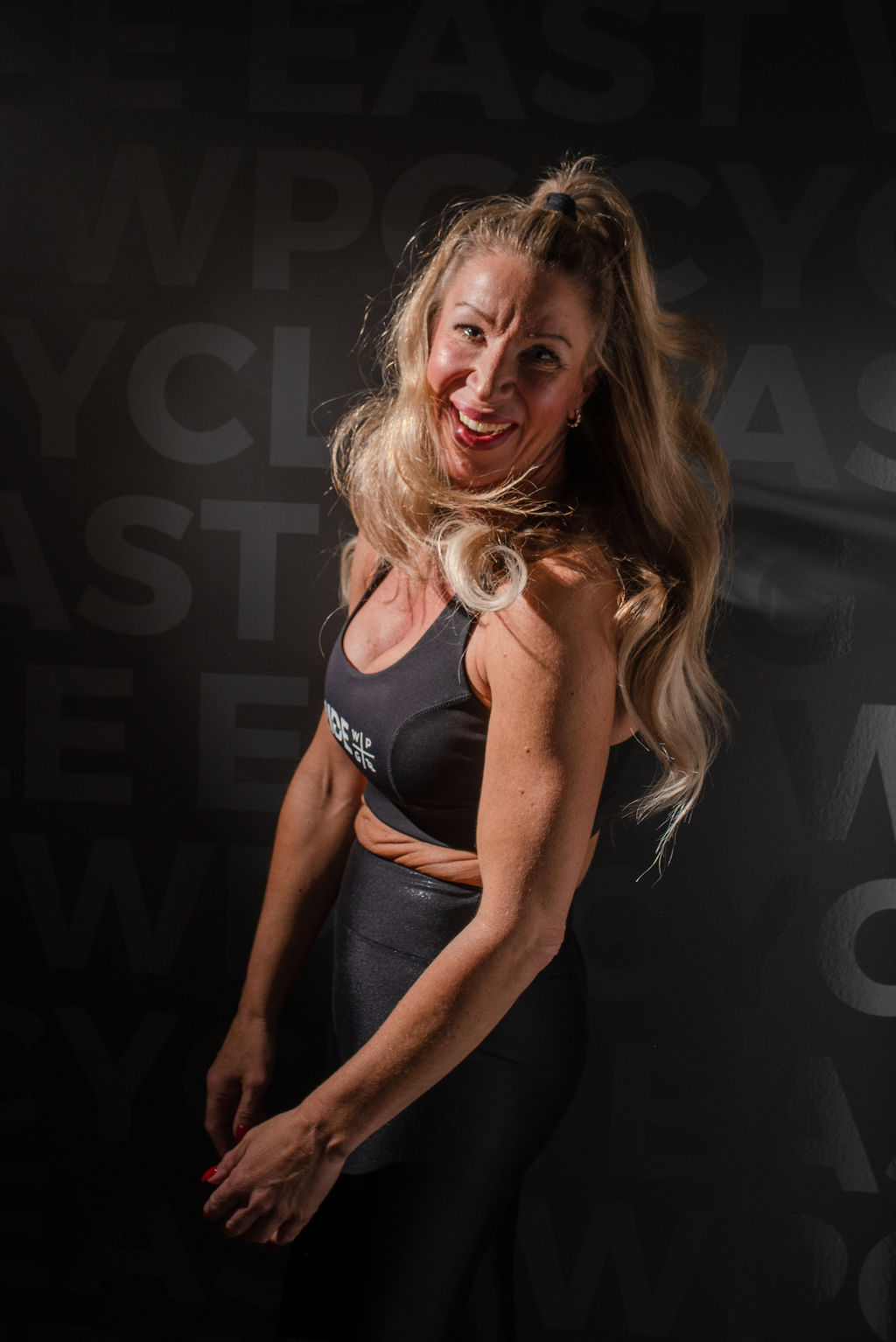 Carrie
Why I ride: Music, Movement, Motivation… all things that made me fall in love with fitness and are all the reasons why I Ride.  My intention is not only to inspire, but to make you feel empowered.
---
What I bring to the WPG Experience:
There is nothing more rewarding than experiencing a room full of amazing individuals synchronizing to the beat of the music, belting out their favourite song and creating a lasting connection…we call that magic!  Clip in, and I will always bring the positive energy to every class we ride together.
---
What kind of music I play:
Old School Hip Hop, R&B classics and a beat dropping dance remix are sure to be in the cue.  If we can dance to it, we can ride to it! 
Ride Coach
"Start it how you want to finish it - Whole Heart"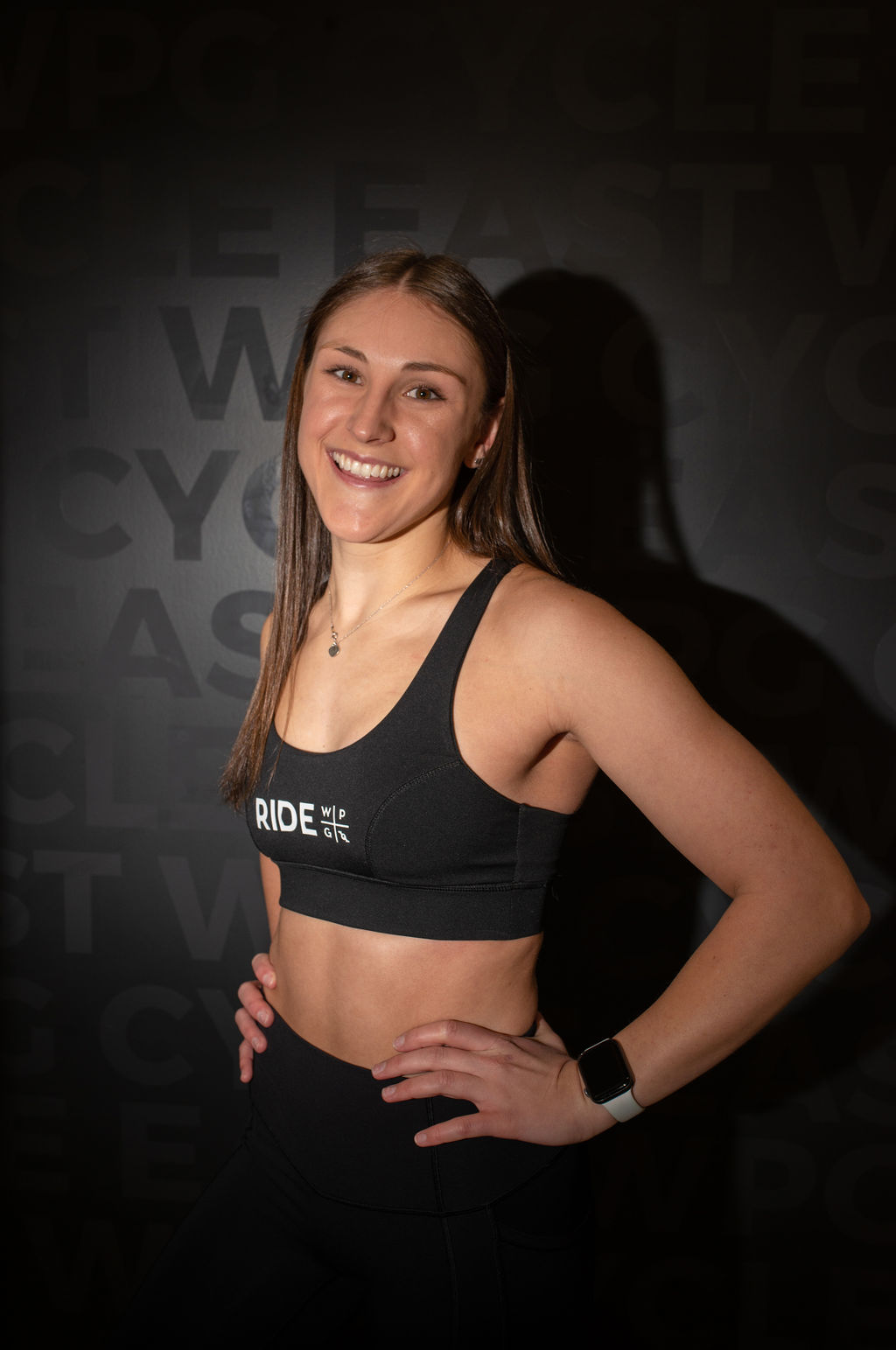 AJ
Why I ride: I ride to challenge myself, both mentally and physically, to test my limits, to let go of all the stress and to connect with the amazing WPG community. 
Riding is my constant reminder that my body is so much stronger and capable than I will ever know. 
---
What I bring to the WPG Experience:
I bring an energy that will encourage you to push yourself and test your limits but most importantly have fun! My classes are built with the goal of you leaving as your most confident, strong and electric self. 
---
What kind of music I play:
I play a variety of music from blink 182 to little john to imagine dragons. I LOVE a good beat drop and remixes are my jam. 
Ride + Strength Coach
"Once we accept our limits we go beyond" them" Come ride with me and push past those limits!"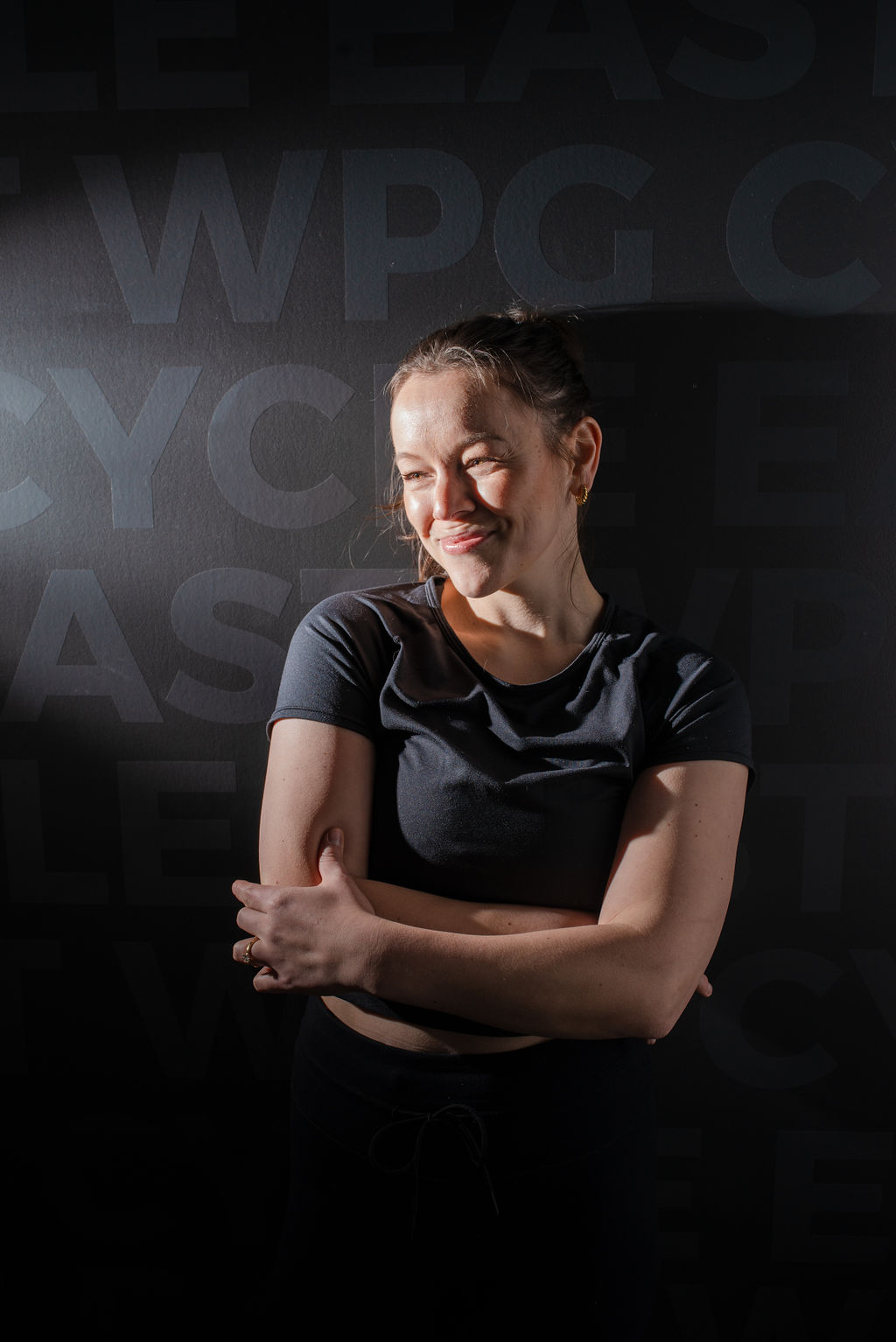 Leslie
Why I ride:Every time you clip in to ride, you step into your potential. Pair this with a supportive and motivating community and you're destined for greatness!
---
What I bring to the WPG Experience: 45min of soul-nourishing & body energizing movement through a balanced blend of gritty darkness and uplifting light. Bonus post-ride morning glow guaranteed.
---
What kind of music I play:
Deep house + Chill house with a splash of hip hop
Ride Coach
"How you do one thing is how you do everything."