THE WPG CYCLE EXPERIENCE
WPG Cycle Rides are more than just a cycling or strength class. WPG CYCLE was created with you in mind and has one of the best communities you can find. Our classes are designed to give you a full body + mind experience that encourages all fitness levels with a positive team environment and two goals in mind – to become your best self – but most importantly to have FUN!
We RIDE Together, to the beat, NO ONE gets left behind.
OUR CLASSES
RIDE 45
We Ride to the beat of the music and our certified Ride Coaches will be there to guide and motivate you through the entire class, cheering you on and inspiring you every step of the way! Our community is built on working together. We encourage you to do your best to stay with the class but welcome you to listen to your body and work at a level that is comfortable for you.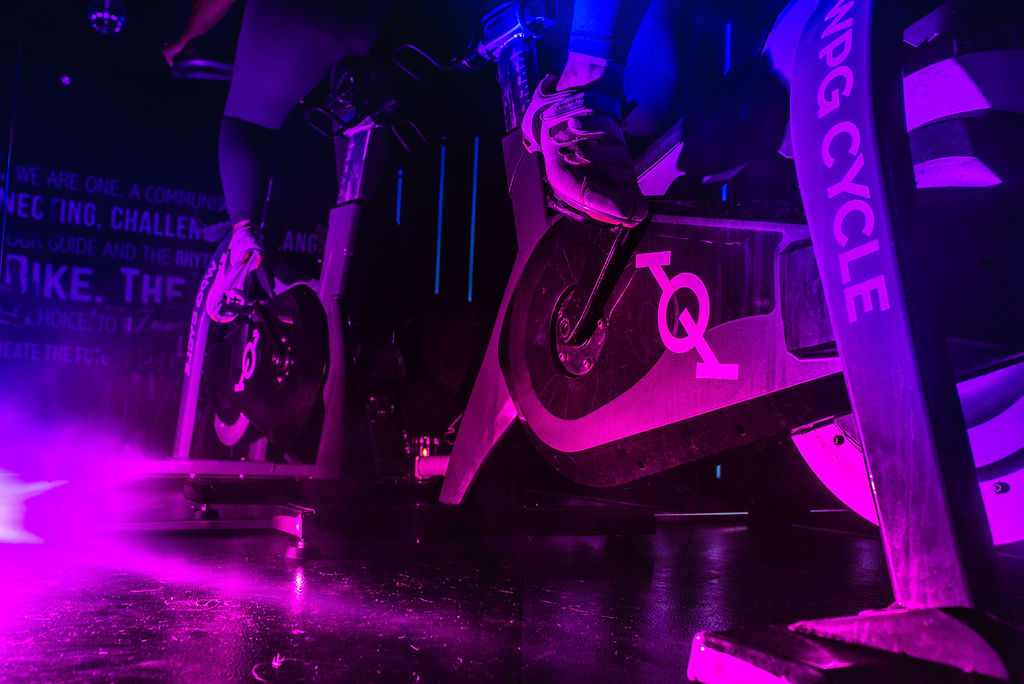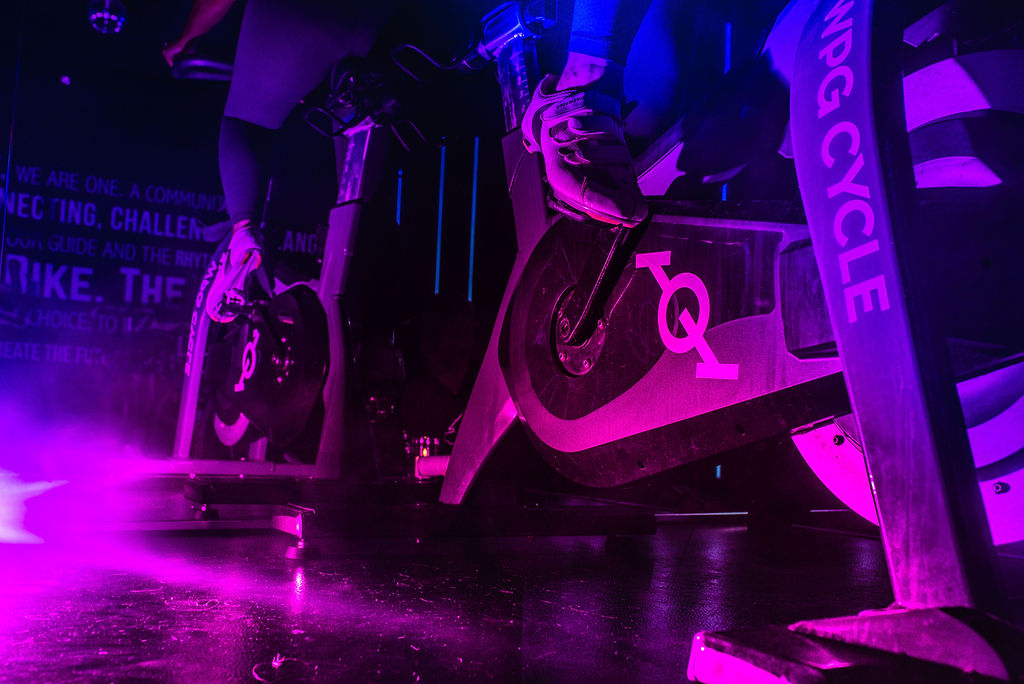 ---
STRENGTH 45
A full body weight training experience. All equipment is provided for the participant including dumbbells, a small resistance band, and yoga mat. We incorporate a balance of body weight, light/heavy weightlifting and built in periods of recovery so you can maximize your workout in 45 minutes. Followed by a ten-minute yoga relaxation stretch with a lemon grass towel or essential oil.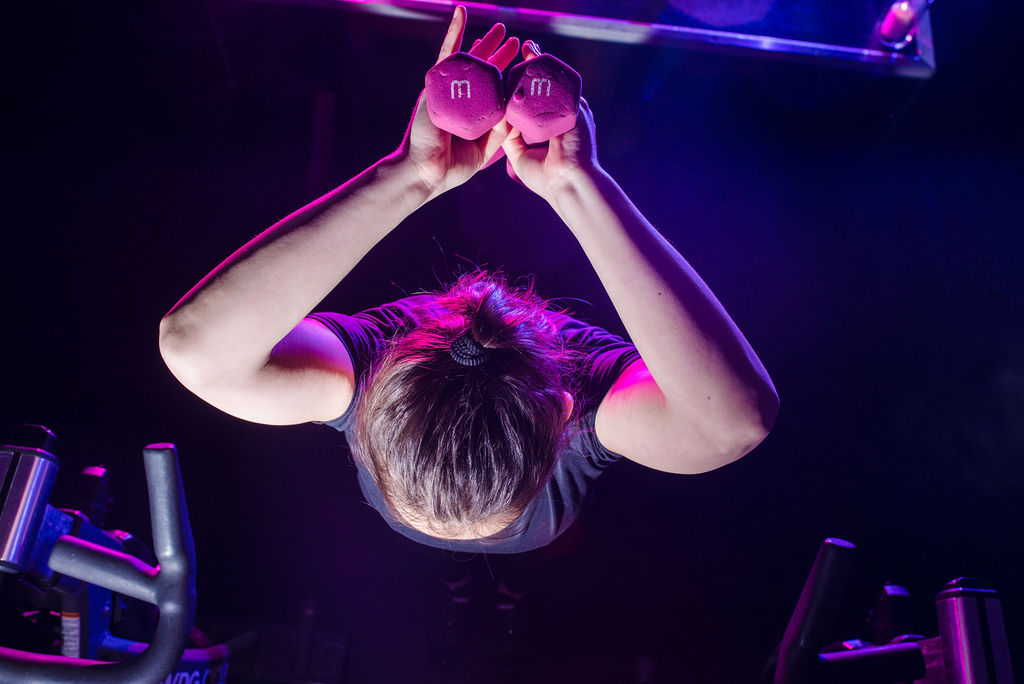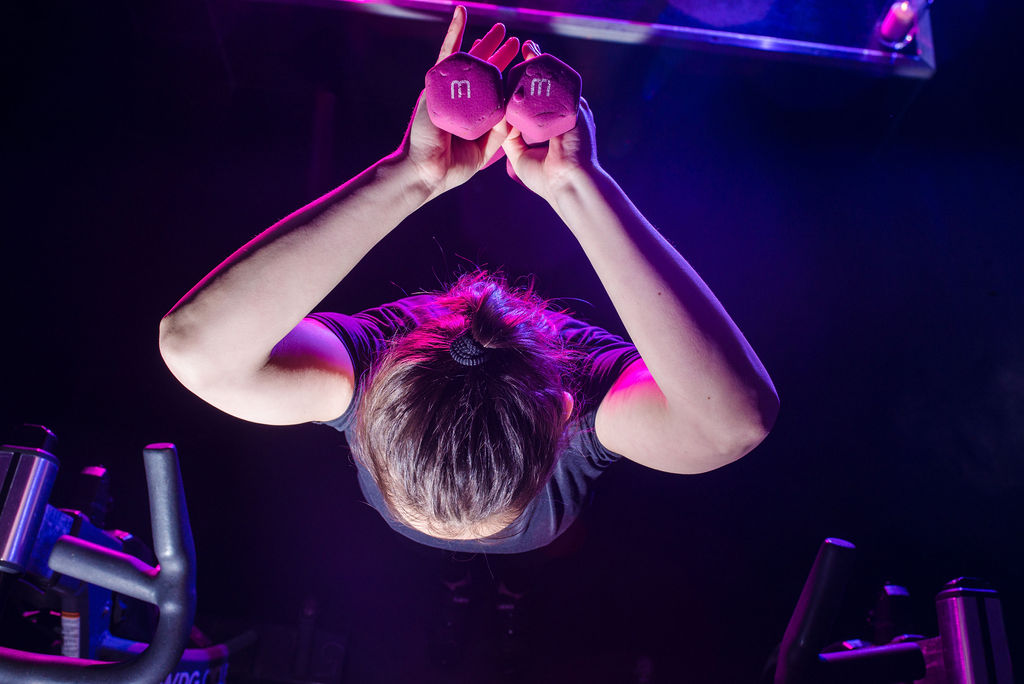 ---
RIDE 55+ PLUS
RIDE 55+ PLUS is a Ride experience for our senior generation with our brand and philosophy in mind making cycling classes accessible for ALL. This class features a modified version of our RIDE 45. This experience is 35 minutes in length with 25-30 minutes of working time, a weight segment with 2-5lbs weights and a 5 minute cool down / stretch. ALL levels welcome, please consult your doctor before attending.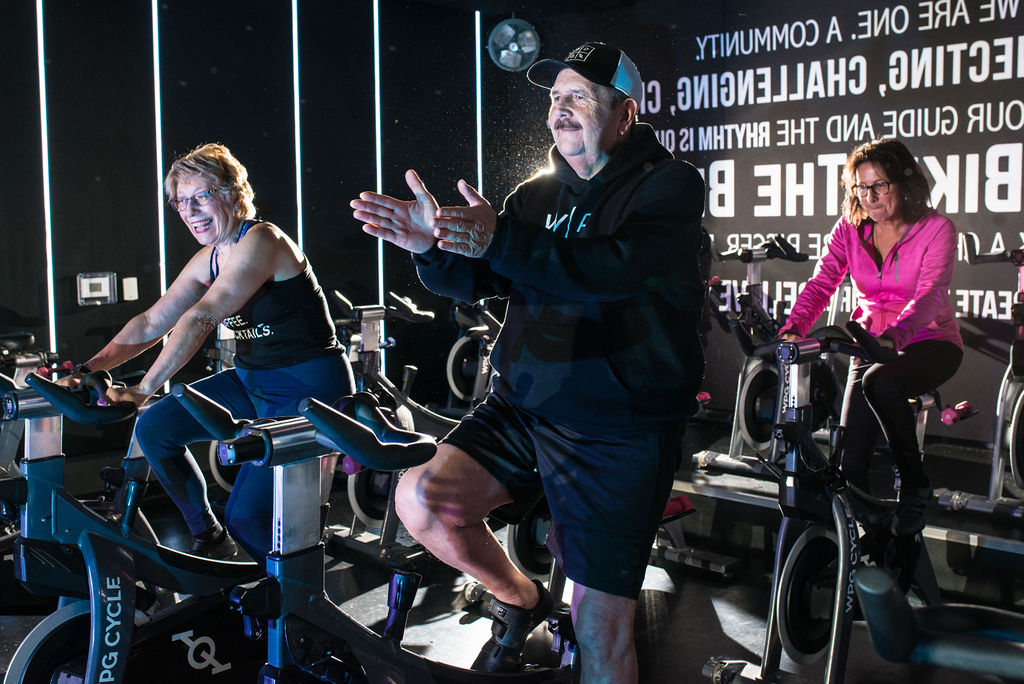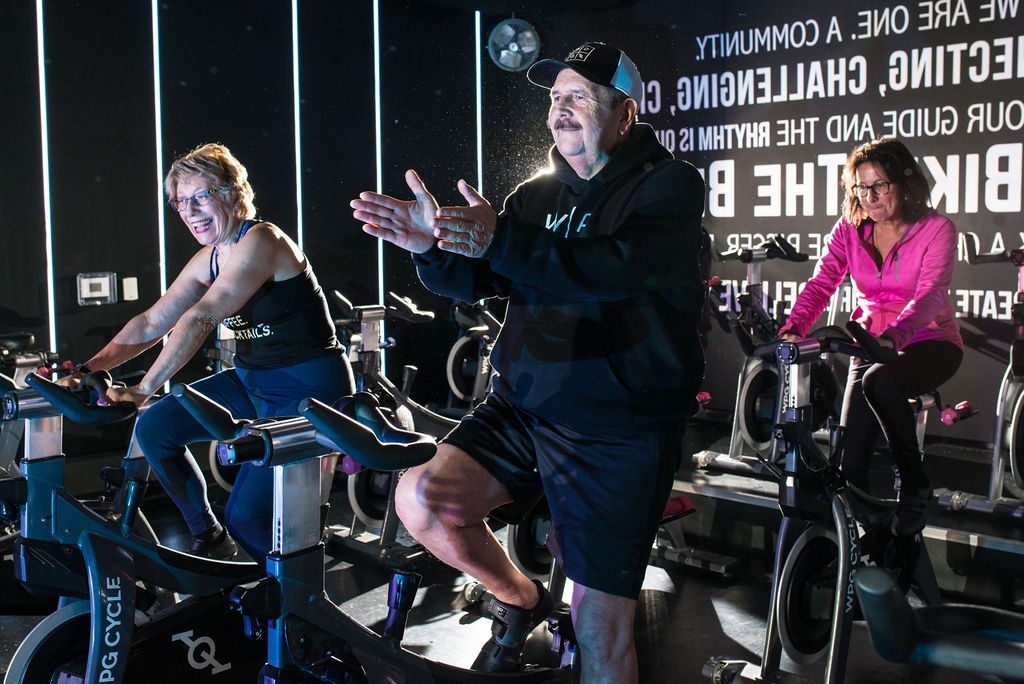 ---
RIDE MAMAS 35
RIDE MAMAS is a 35 minute baby friendly Ride experience for moms and babies 6 months and under (must be able to remain in a car seat bucket, bouncer etc) and will enable new Mother's to get a great full body cycling workout and attend to babies needs at anytime during class. Classes are smaller in size allowing room for baby and social distancing to protect babies health & wellness. Sound is fed through a set of bluetooth headphones for Mom only so that babies hearing is not affected. Headphones are provided.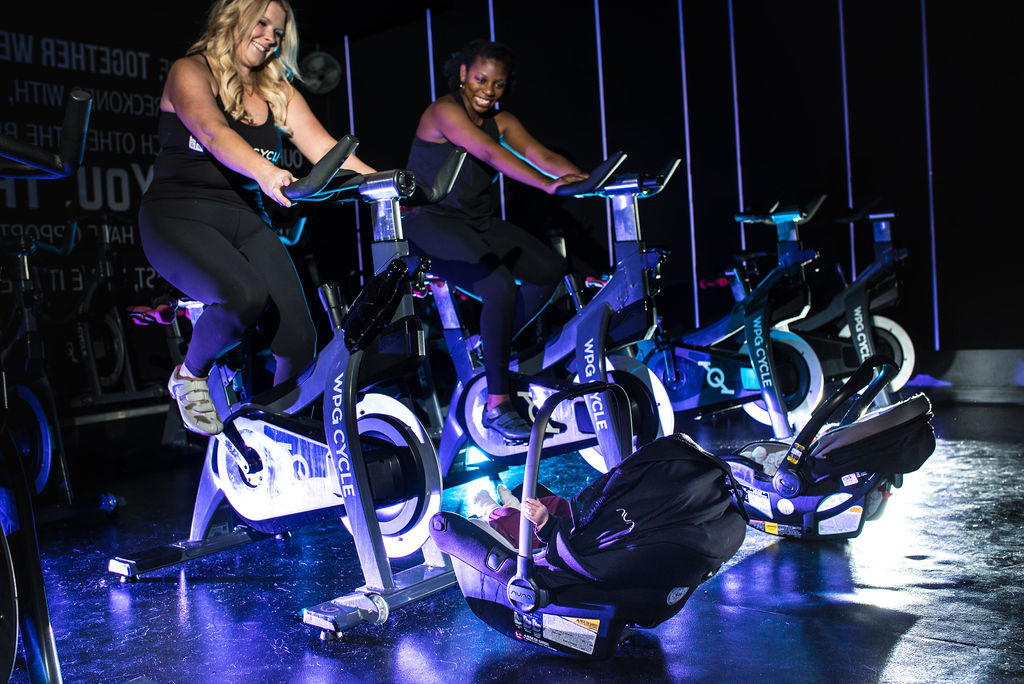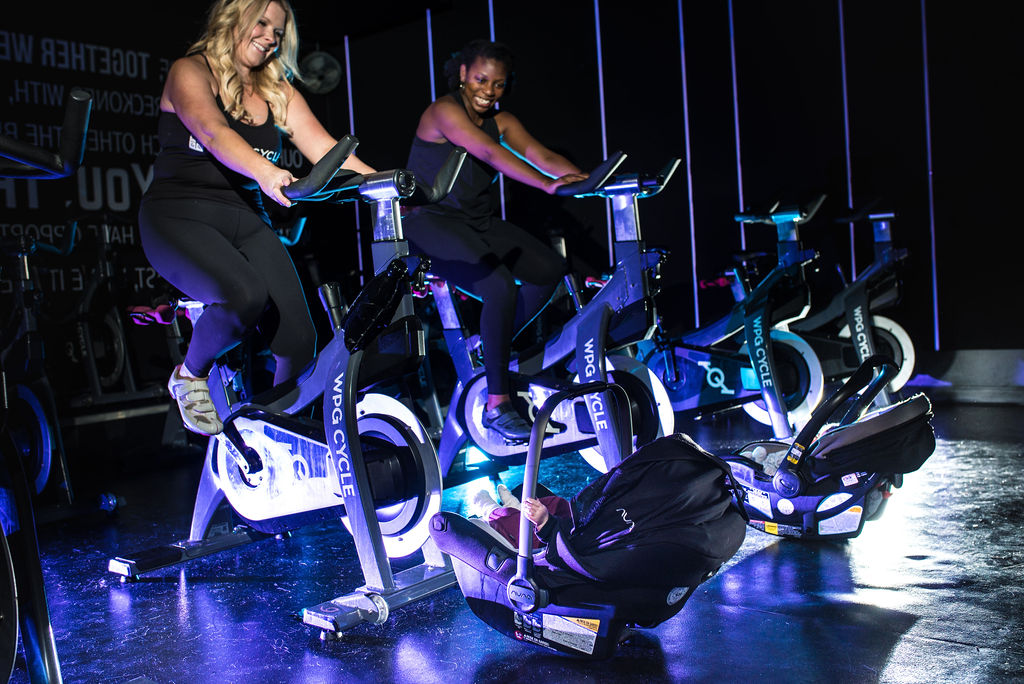 ---
THE ROOM
The Cycling room is dimly lit with candlelight so you can focus on yourself but also feel the energy of your fellow riders as you ride together with heart pumping beats and an epic light show! All classes are 45 minutes with an upper body strength component and you have the ability to change your intensity as you go. All levels welcomed.